THE COST OF PEAK SEASON INTERNET DISRUPTION: HOW TO AVOID IT
We may be stating the obvious here, but it is safe to say that the internet is the beating heart of eCommerce.
So why is it that over 70% of businesses fail to monitor their full internet stack resulting in losses of over $ 1.2 million annually (without factoring in holiday peaks)?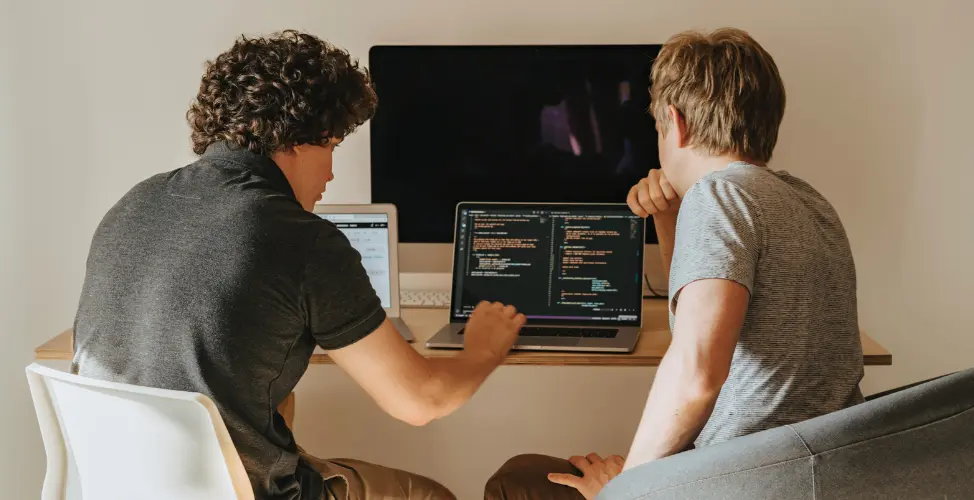 In a joint survey from Forrester Consultancy, it was reported that only 29% of eCommerce companies monitor performance across their full internet stack in the right way.
As peak season quickly approaches, and internet dependency kicks into high gear, eCommerce leaders find themselves facing a crucial choice: either make thorough monitoring a top priority or deal with serious repercussions that go beyond just losing sales revenue.
Let's dig in.
The damage internet disruption can cause
We'll start with the loss of customers.
Whether it is site downtime, latency, infrastructure maintenance, or technical problems of any kind, It makes no difference to customers. The fact of the matter is – they do not have time for delays across their shopping journey.
As we as a society migrate further into digital spaces, the expectation for frictionless experiences grows. In fact, over 74% of respondents said their tolerance for disruption is at an all-time low.
Out of over 250 eCommerce businesses that have experienced some kind of internet disruption, 66% reported an increase in customer churn with 64% stating a lack of customer confidence and damage to their brand reputation.
We've all heard the nightmare stories, in 2019, UK bank TSB was just one example. Their outage stood to cost them over 80,000 customers, and over $300 million. Likewise for Amazon, when their 20-minute site crashed cost them a cool $3 million back in 2018.
When it comes to smaller retailers, losses of any kind can be crippling and detrimental to their future. Especially as they vie to drive increased traffic to their channels during peak season.
This leads us to revenue.
Companies tracked their financial losses a month before the publication of the Forrester & Catchpoint survey, and the results were shocking.
37% estimated their companies lost $100,000 to $499,000, and 39% lost $500,000 to $999,999.
In an earlier study from Gartner, it was reported that businesses around the globe were losing up to $5,600 per minute (based on industry surveys) due to downtime.
These figures alone do not account for the long-term costs implications to businesses from employees, operations, products, and more. Adding to that, it usually costs way more to fix something after the damage has been done rather than preemptively.
Unfortunately, research shows that quickly identifying disruptions before they happen is one of the biggest challenges for businesses, resulting in on average 76 disruptions per month.
What prevents a business from achieving full-stack internet monitoring?
The most commonly reported roadblock which keeps businesses stuck in a reactive position is, as you might guess, a lack of funding.
It seems to be a cycle, in order to stop yourself from losing money – you must spend money. But if you don't have the money to spend because of the losses this problem has incurred… then what?
The complexity of internet stacks within a business is what leads us to the 44% of businesses who have stated that they "don't know where to start or what to monitor", and others reporting there is a lack of motivation from their leadership teams, which then leads to insufficient monitoring solutions and, well, another vicious cycle repeats.
How to move forward?
Internet disruptions are not going away, in fact, they are more prevalent than ever before. We're at a time with escalating security risks, higher customer expectations which are accelerating product developments, and competition which has a knock-on effect on the pressure to innovate. What remains clear is that businesses that do not prioritize their monitoring solutions run the risk of losing all that they may seek to gain.
Moving forward will need strategic investments in technology that can support your business, including trusted IT partners for when a rainy day happens. Alongside the importance of technology comes the value of empowering those who are at the front lines of your company, and in ongoing contact with customers. Through education and awareness, you can enable them to swiftly identify and address potential issues, giving you the ability to be proactive instead of expensively reactive. In addition to this, understand the causes and get to the root of any issues by giving time to conduct a channel audit, either in-house or with a specialist. This will help to identify any weak spots and will help you prioritize your action list for maintenance in line with your own budget, timelines, and capabilities.
Don't forget to contact SmartOSC for more information!