AI AND CLOUD – A WINNING COMBINATION FOR MODERN TECH
Modern organizations are undergoing a fundamental transformation as a result of the symbiotic relationship between AI and the cloud, which is opening up uncharted spheres of cutting-edge application. With their respective strengths, cloud, and AI are coming together to drastically change the way business is conducted.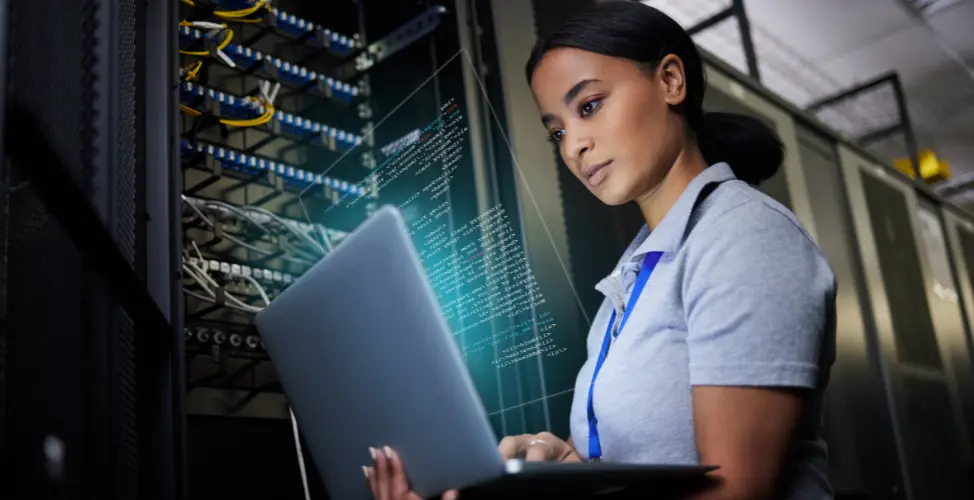 A powerful combination of Cloud and AI
According to eWeek, with a compound annual growth rate (CAGR) of 17% between now and 2030, the cloud market is projected to hit a lofty $1.6 trillion by 2030. AI boasts an even more remarkable trend line. Growing at a fevered 38% CAGR, AI revenues are forecast to zoom up to $1.8 trillion by 2030. The combined AI-Cloud market will be a jaw-dropping $3.4 trillion by the end of this decade.
According to EY, since generative AI depends on extensive datasets and a strong computer infrastructure, both of which are fundamental characteristics of cloud technology, its success is intimately related to cloud computing. Generative AI use is anticipated to increase data utilization and cloud resource consumption. Scalability, availability of pre-trained models, and ease of integration into current applications are some benefits of leveraging the cloud for generative AI.
EY also points out that 78% of businesses are embracing cloud techniques to update their technological infrastructure and provide their business apps with more intelligence. Organizations that ignore cloud adoption may have trouble maximizing the benefits of cutting-edge technology like Gen AI.
Benefits of AI in Cloud Computing
Cloud computing and AI collaborate to enhance a variety of procedures, with many great benefits as TechTarget mention below:
Lower costs: The elimination of costs associated with on-site data centers, including hardware and maintenance, is one of the major benefits of cloud computing. With AI initiatives, the up-front expenses may be prohibitive
Intelligent automation: AI can do data analysis without the need for human participation and automate repetitive and difficult processes to increase productivity. Additionally, IT professionals may employ AI to oversee and monitor key workflows and concentrate more on strategic operations while AI handles the menial jobs.
Improved data management: AI is crucial for organizing, processing, and organizing data. With more dependable real-time data, AI can dramatically improve marketing, customer service, and supply chain data management.
Increased security: IT teams may monitor and analyze network traffic using AI-powered network security technologies. As soon as an abnormality is discovered, AI-powered systems can raise a flag. This preventative strategy aids in avoiding any harm to important data.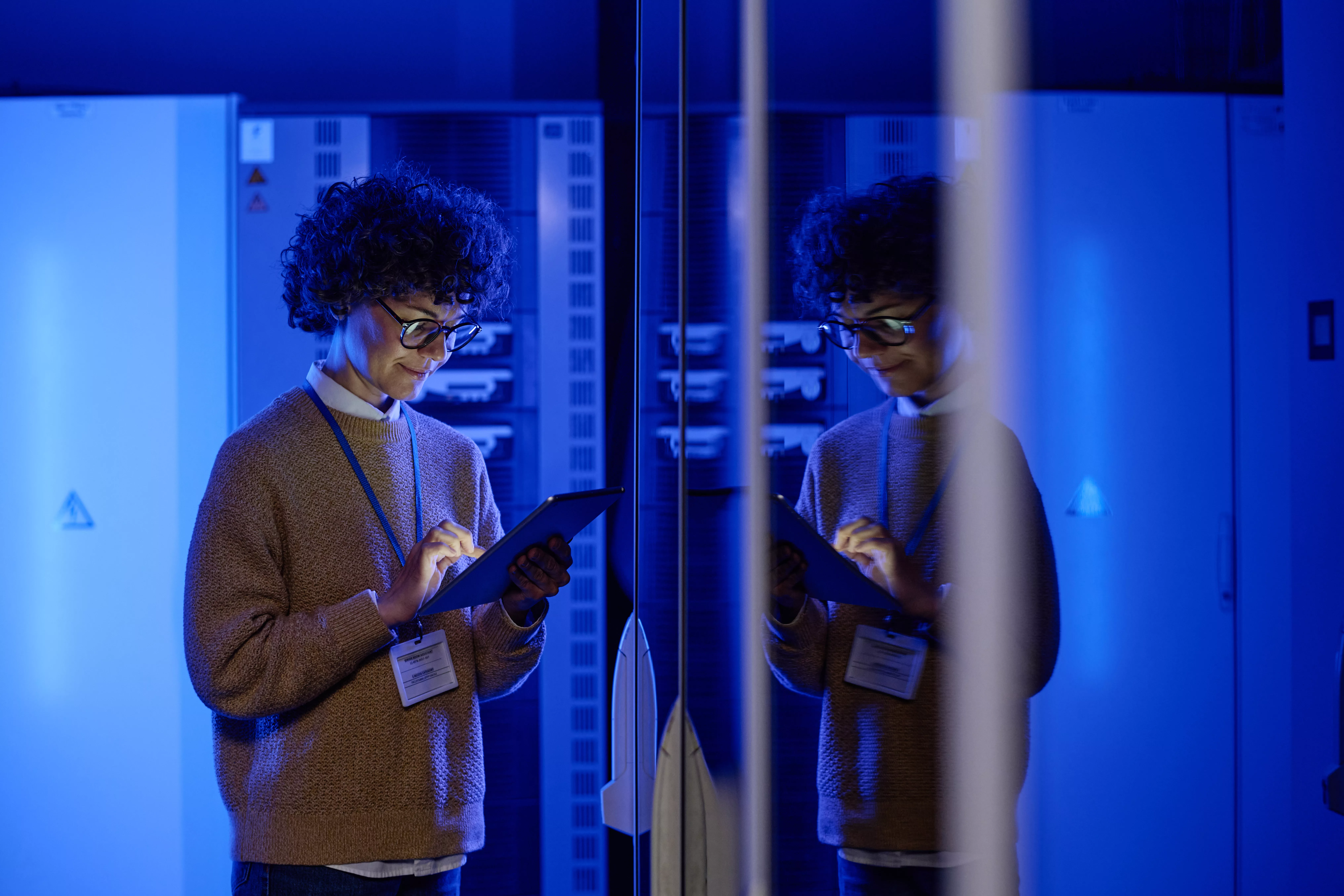 Big Tech with a strong AI focus
The leading providers of cloud services, many of which are also industry pioneers in edge computing, are integrating generative AI into their cloud offerings. As NASDAQ reports from a survey of CIOs, 48% reported that Amazon Web Services was their primary cloud provider, 43% reported Microsoft's Azure, 8% reported Google, and 3% used Oracle.
In a recent article, Forbes reports that 7 of the 16 entrants to the Cloud 100 are AI businesses. Moreover, 55% of Cloud 100 firms have announced the debut of generative AI capabilities just in the past 8 months of 2023. Some entrants are having success with AI-focused solutions, such as No. 100 DeepL, which competes with ChatGPT and Google Translate. Leading cloud providers like Stripe and Grammarly have incorporated OpenAI's models into their current solutions.
Microsoft has been developing its complete product line, including employing natural language prompts, generating AI-generated replies based on data, and improving team member cooperation. Microsoft's announcement of its alliance with OpenAI has sparked innovative competition. Microsoft's fiscal Q4 earnings exceeded Wall Street expectations with outstanding profits and revenues. The significant influence of AI throughout Microsoft's portfolio was the defining element of this accomplishment. Microsoft saw impressive growth in its Azure cloud platform, with a 28% rise, by incorporating AI into its cloud computing and AI-driven products.
As the go-to platform for developing, deploying, and perfecting generative AI models, Google Cloud is edging out competitors. The Google Duet AI AI assistant is being improved to aid users with increasingly difficult tasks, making it a potent productivity tool. Vertex AI from Google Cloud may be used by AI researchers to pre-train and fine-tune foundation models. Colab Enterprise and Vertex AI are combined by Google to give academics the ability to design extremely unique runtime environments for running collaborative notebooks. This brings the best of both worlds – collaboration and customization.
Salesforce, a leader in CRM software, has unveiled AI Cloud, a collection of features intended to create dependable, transparent, and dynamic experiences throughout the platform's apps and processes. With the help of this new set of tools, sales staff will be able to instantly auto-produce customized emails that cater to the needs of their clients, and support teams will be able to generate case summaries and customized agent chat answers. Salesforce unveiled the Einstein GPT tool in March, claiming that it serves as the core of its AI Cloud service. According to Salesforce, it is creating improved AI prompts that root-created outputs in the particular context of each firm using harmonized data.
Conclusion
Businesses may use the cloud to access a practically infinite pool of resources for AI model training, data analysis, and actionable insight extraction. The cloud and AI working together will reconfigure possibilities and form the future innovation tableau as we plan our route. However, a robust framework is essential for the ethical usage of generative AI, taking into account potential issues like data leaks and biased results. It's important to strike the correct balance between sector-neutral rules and industry-specific factors.
Don't forget to contact SmartOSC for more information!