SURVIVING THE DOWNTURN: UNDERSTANDING CONSUMER CAUTIOUS SPENDING IN 2023 
We're over halfway through the year, and consumers continue to experience the effects of economic uncertainty in their day-to-day lives. Unsure about the future and bracing for extremes, consumers are in a constant state of preparing for the worst.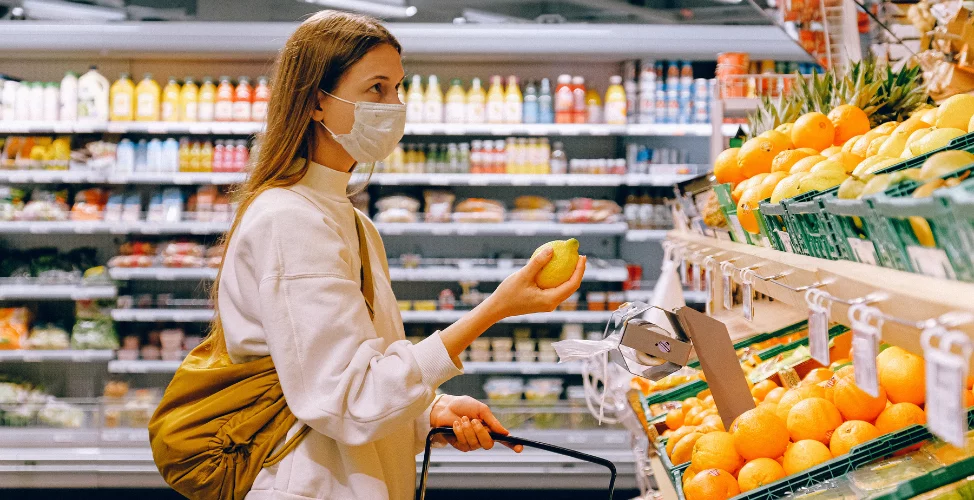 The global uncertainty
Much of the globe is preparing for a recession as a result of COVID-19, record-breaking inflation, increasing interest rates, slowing global wage growth, harsh weather occurrences, and geopolitical war.
According to the NIQ's 2023 Consumer Outlook survey, up to 62% of worldwide consumers say they already feel as though they are in a recession, and 48% of them believe that this economic downturn will persist for at least a year. This will have a significant impact on how money is spent, especially in sectors where recessionary intents are strongest.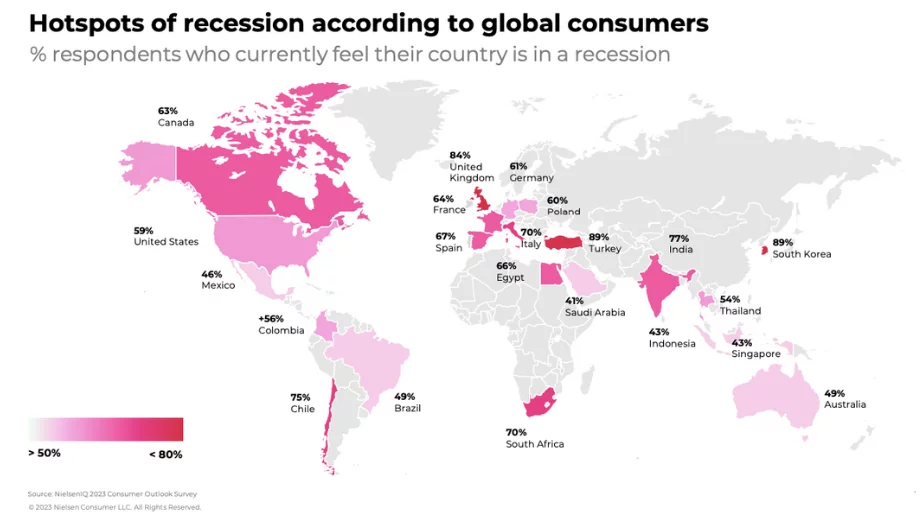 According to Yahoo!finance, Amazon provided a pessimistic forecast on domestic consumer spending, joining companies like UPS and 3M amid mounting worries that tougher lending requirements and rising interest rates will cause a recession in the US.
Euronews also reports the same scenario in Europe that Germany saw two consecutive quarters of declining GDP, which led to the country entering a recession in the first quarter. Germany has its first recession in three years as a result of the coronavirus epidemic, which led the GDP to decline in the first and second quarters of 2020.
According to a joint survey by Bain & Co. and Kantar Worldpanel, Chinese consumers are still hesitant to release their purse strings and are frequently tempted to look for deals in light of the country's bleak economic outlook.
Research by Deloitte Access Economics claims that Australia is experiencing a "retail recession" as increased interest rates and inflation reduce consumers' purchasing power.
Consumers have cut spending on non-essentials
According to the newest CNBC's poll, price increases over the past six months have caused over 80% of consumers to reduce their spending on non-essential items including entertainment, home decor, apparel, appliances, and more.
The NIQ's 2023 Consumer Outlook survey takes a glance at consumer wallets for the upcoming year, to demonstrate that people are dedicated to preserving or even increasing their spending on areas they believe will help them achieve health and prosperity in the long run. Groceries and home products are among the top categories people want to spend more on this year, which is excellent news for consumer goods firms throughout the world.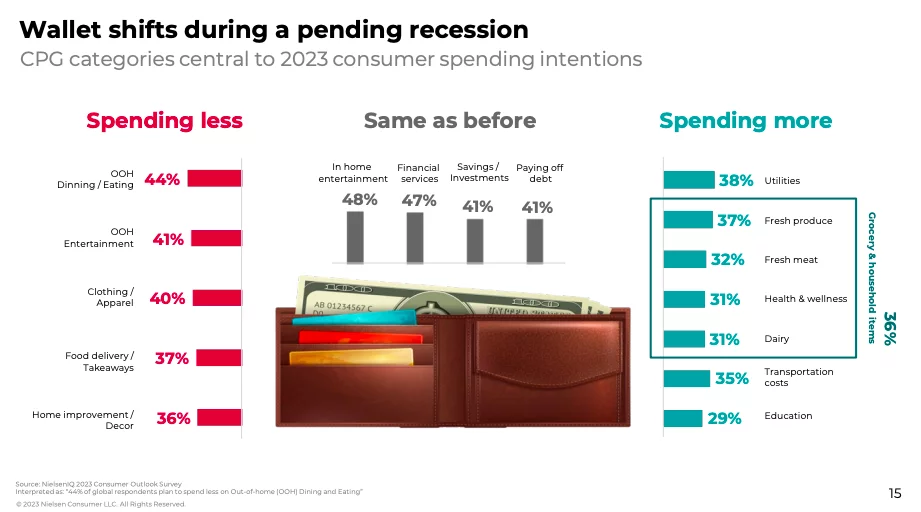 Not only the categories, but consumers globally are also shifting their consumption habits in-store and online. PwC' survey found out that nearly half (49%) say they purchase particular goods when they are on sale or otherwise discounted, 46% look for retailers that offer better value, 40% use comparison websites to find less expensive substitutes, 34% buy in bulk to cut costs, and 32% purchase retailers' "own brands" to find savings.
Retailers are facing strong headwinds, then how to adapt?
During hard times, for a brand to stay relevant to consumers who are being careful with their money, it must clearly explain its value, and shift customer preferences and desires, as some suggested ways below the strategic market research Euromonitor:
Flexible payment options: Budget-conscious customers may stretch their dollars with the help of businesses that provide flexible and affordable solutions like Buy Now Pay Later (BNPL) payment arrangements. Retailers, brands, fintech businesses, and conventional financial actors are all trying to provide consumers with simple and practical payment options when they purchase.
Loyalty programs: In order to maintain customer interest and foster long-term relationships, loyalty programs are a crucial tool. Customers are enticed to stick with the company every time they purchase by providing benefits like special promotions, points redeemable for discounts or complementary goods, and free samples.
Besides, in this face of shifting customer behaviors, together with an ever-evolving digital landscape, and environmental challenges, retailers worldwide need to embrace transformative changes to stay ahead and keep moving forward.
Conclusion
2023 is a tangle of confused signals, unlike prior years, representing a distinct environment marked by competing forces: optimism as the epidemic recedes, tempered with prudence in the face of economic uncertainty. Consumers' priorities, shopping preferences, and willingness to spend money have altered as a result of years of uncertainty and stress. As the shopping peak season of this year is coming much closer, it's necessary for all retailers to be attentive, understanding and adaptive to evolving consumer spending habits for success.
Don't forget to contact SmartOSC for more information!