HOLIDAYS ARE COMING TO TOWN! HOW CAN RETAILERS PREPARE?
The holidays are the most wonderful – and also the most stressful time of the year especially for retailers. People are altering their shopping habits at their preferred stores since budgets are on everyone's mind.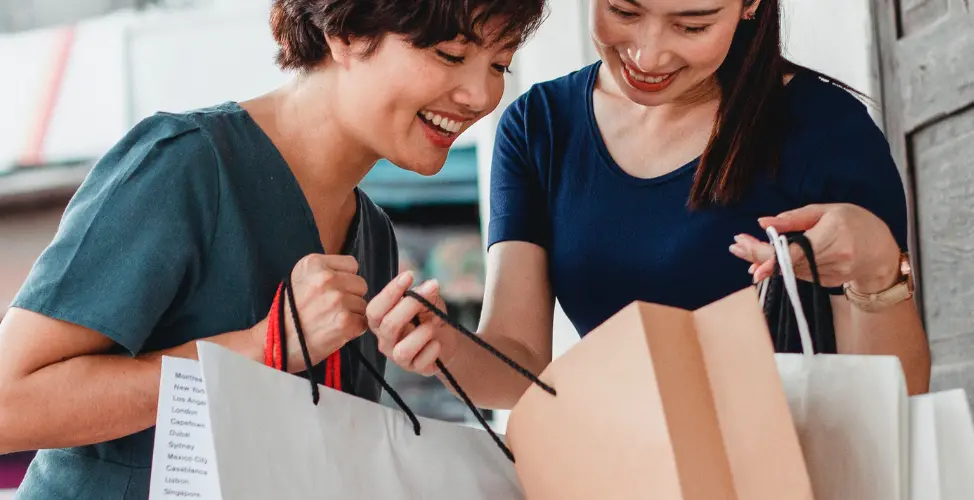 Mark your calendar
1. Back to school (September)
For many retail business owners, back-to-school buying signals the height of the selling season. It's the time of year when children of all ages get ready for the new school year and merchants of all sizes get ready for a rise in sales. According to Shopify, overall consumption reached $36.6 billion in 2022, with an average family spending $864.
2. Halloween (31st October)
Even while Halloween only lasts for one day, it nonetheless drives significant amounts of consumer spending on everything from costumes and cosmetics to candy and party supplies to (obviously) pumpkins. Over the years, the demand for Halloween decorations has risen steadily, creating a rich business opportunity for shops.
3. Single's Day (11th November)
Singles' Day started in China and is now starting to gain popularity around the globe. What began as a single day of massive bargains has turned into multiple days' worth of them, as is the case with many of these shopping holidays. Customers anticipate substantial discounts, and it can be challenging to distinguish in a crowded sector.
4. Black Friday (24th November)
Unquestionably, Black Friday is one of the largest and most well-known shopping occasions of the year. In an effort to draw customers into their locations, retailers typically offer a limited number of money-saving discounts on a wide range of products while also offering comparable offers online.
5. Cyber Monday (27th November)
Coming right after Black Friday is Cyber Monday. It was first utilized to promote online shopping by offering discounts to customers who choose to purchase goods online as opposed to in-person. Black Friday is notorious for its pandemonium and aggressive rivalry, which puts off many customers. With all the conveniences of internet shopping, these customers may still take advantage of offers on Cyber Monday.

6. Christmas (25th December)
For retailers, the holiday shopping season surrounding Christmas is traditionally a time of year with the highest sales. Sales dramatically increase as consumers purchase gifts for their loved ones, decorate their homes and workplaces, and host celebrations in honor of the approaching holiday.
7. Boxing Day (26th December)
The day after Christmas is known as Boxing Day, and like Black Friday, it is celebrated by giving out large discounts on consumer products. As a result, Boxing Day is designed to signal the conclusion of the holiday shopping season, whereas Black Friday is meant to signal its beginning. The concept behind this holiday is straightforward: shops who want to get rid of extra Christmas inventory before the end of the year offer it at discounts.
How to prepare?
As fears of recession and inflation hang over the holidays, retailers need a more strategic approach in the upcoming shopping seasons. Salesforce's holiday shopping forecasts indicate that 2023 will be all about satisfying devoted consumers, as opposed to 2022, which concentrated on growing profitability in a difficult economic environment.
For the impending holiday shopping season, hundreds of retailers are getting ready. You need to prepare ahead whether you're an offline, internet, or hybrid retailer to have a successful peak season, with these below tips:
Plan deals and promotions early
The National Retail Federation reports that deals and promotions are the main reason consumers buy over holidays. Retailers must encourage customers to purchase their brand since they are making fewer purchases. Price and value remain crucial; 82% of consumers look for promo codes before completing a purchase, according to Salesforce.
Provide a top-notch website
When it comes to holiday shopping, customers today are still searching for ease and safety, and a user-friendly eCommerce site will satisfy those needs. Make sure everything on your site is up to date, from product descriptions and images to shipping information. The process should be simple and smooth from discovery through checkout. Ensure your website's consumers can easily locate and purchase any holiday-themed collections or gift suggestions you may have prepared.
Get ready for a traffic surge
It's nice to have a lot of traffic on your website, but a sudden surge in visitors might have some negative effects. The likelihood of human mistakes and delays resulting from manual data transfer is simply too great given the massive volume of Christmas purchasing. Make sure your software is updated, and if necessary, verify with your internet service provider, in advance.
Make payments flexible
If you already take conventional payment methods like cash, MasterCard, and Visa, for instance, think about adding Paytm, PayPal, or other electronic payment choices. This type of transaction is preferred by many customers, and meeting their expectations can help you grow your clientele. You may significantly increase your online sales and conversion rate by making one small tweak to your payment options.
Conclusion
Knowing your audience is key to retaining consumers. Building a winning holiday approach begins with understanding their requirements, preferences, profile, and history. Start with what you have from consumer data and leverage automation and artificial intelligence (AI) solutions to reach out to customers at the correct time. That is how you develop the kind of customer experience that keeps clients returning both throughout the busiest shopping seasons and the rest of the year.
Don't forget to contact SmartOSC for more information!